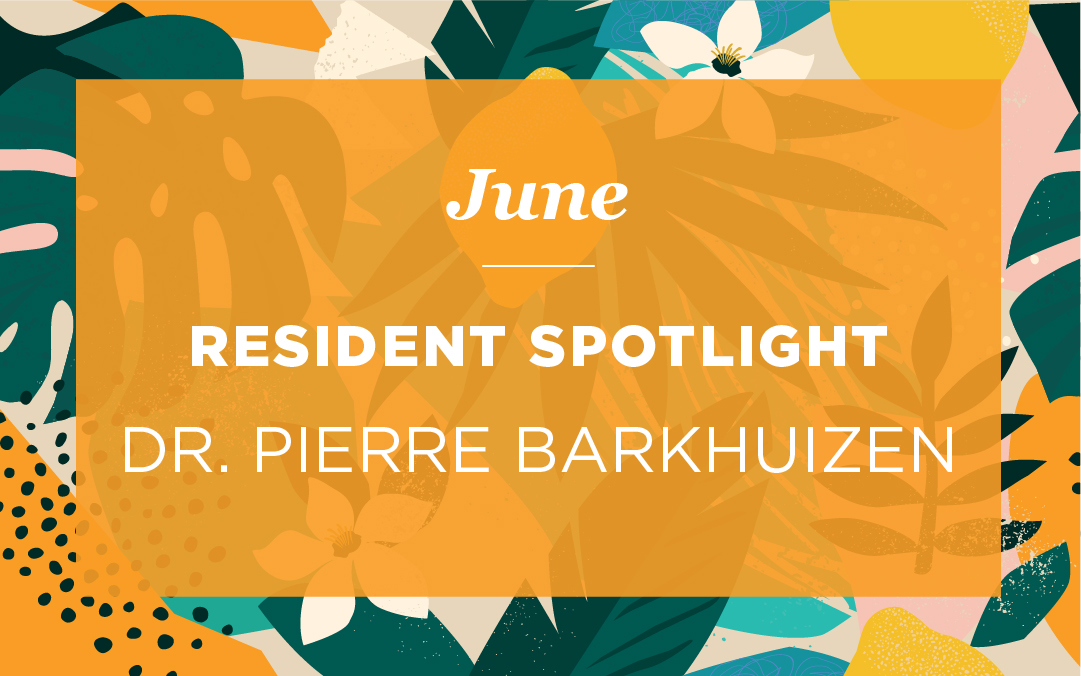 June– Resident Spotlight
Dr. Pierre is new to the Rosewood Community but you would never know it if you talked to him. He is super friendly and loves to banter back and forth (all in good fun). We chose him this month because of his great attitude and willingness to try anything. He has been very respectful and kind to the staff. He shows up for all the activities that he can and makes friends everywhere he goes. Dr. Pierre was born in South Africa. He moved to England for a few years and then to the states. He has lived in many states including Ohio, Missouri, Florida, Tennessee and Georgia. 
He completed his Doctorate in Osteopathic Medicine at The University of Health Sciences in Kansas City, Missouri. He practiced Internal Medicine, mostly in hospitals in various states. He was married and has two children, a handsome young man, and a beautiful little lady. He has traveled all across the world. His favorite country to visit is South Africa. He loves the diverse and beautiful scenery, from the towering mountains to the beautiful coast line. He also enjoys the variety of food choices and kindness of the locals there. His hobbies include parachuting, traveling, and listening to music. We are happy to have Dr. Pierre as a part of our Rosewood Family.