The Best Assisted Living Dalton GA
Experience What The Rosewood Has To Offer, Just 15 Minutes Away!
At the Rosewood, you'll find the best assisted living Dalton GA has to offer, we are right up the road. We understand the importance of finding a supportive and close-knit community to live your golden years to the fullest. Our dedicated staff is committed to providing top-notch care and services tailored to each resident, allowing them to live actively and comfortably even as their needs change.
Located just a short drive up I-75 N from Dalton in the heart of Fort Oglethorpe, our community is a peaceful environment where seniors can thrive. With a wide range of amenities, personalized care plans, full activity calendars and more, the Rosewood is the ideal choice for those seeking a vibrant and fulfilling assisted living experience.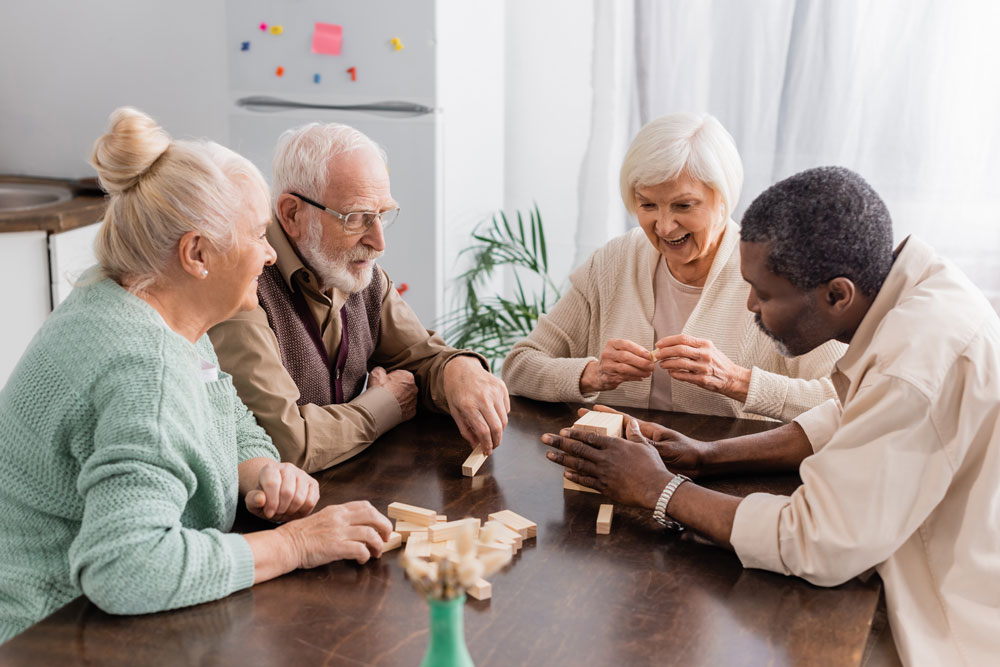 Assisted Living Apartments and Amenities at the Rosewood
The Rosewood's philosophy is to offer an environment that fosters independence and well-being while offering security and any assistance that may be needed. With this in mind, our assisted living apartments are fully equipped to accommodate your every need and become a space that feels just like home. We have spacious studios, one-bedroom and two-bedroom apartments to suit your preferences, budget and lifestyle. When you join our community, you can even bring Fido! We allow up to two pets per apartment so you can continue living with your furry companions.
We promote active lifestyles at the Rosewood, and our various amenities allow residents to stay healthy, explore new activities or hobbies, and connect with their neighbors. We have beautiful outdoor recreation spaces to relax in nature, including a landscaped courtyard that is perfect for a morning stroll. We host a beauty and barber shop so you can keep looking your best and express your style. Our activity calendar is always packed with events on and off campus to keep you engaged and entertained while socializing with your neighbors. If you're looking for assisted living near Dalton GA that prioritizes physical, mental, and spiritual health, you've found it at the Rosewood.
Let Us Show You What the Best Assisted Living Dalton GA Can Offer
Come See What You're Missing
At the Rosewood, we pride ourselves on personalized, first-in-class care. We have a 24-hour emergency response team to ensure that all residents receive timely attention and service to their needs. We provide transportation to appointments and even partner with several healthcare organizations that visit our community to provide routine services.
Our medical staff creates personalized care plans for each resident to ensure that everyone in our community feels supported and receives the assistance they need. Our team is committed to providing compassionate care that focuses on well-being and independence, and they are trained and equipped to adapt care plans as needs change.
Our hope is that each resident at the Rosewood feels comfortable enough to call our community home. We truly believe we are the best assisted living Dalton GA has to offer, and we would love the opportunity to meet you and show you who we are. If you are interested in a tour or have any questions, please contact us. We look forward to getting to know you!