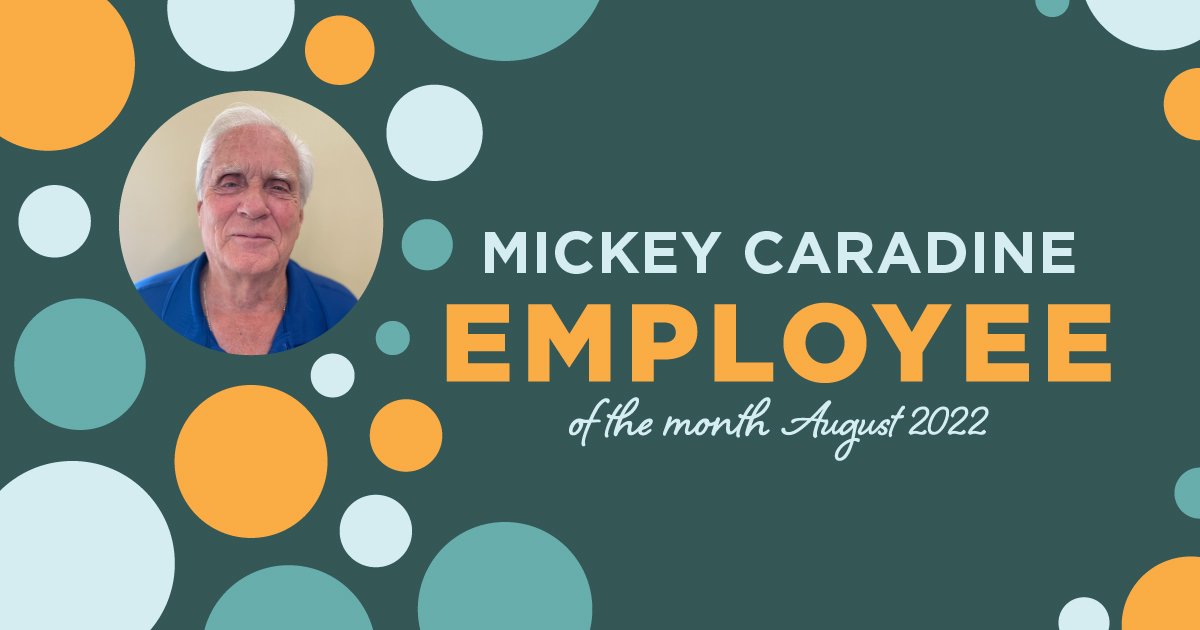 This month's employee of the month is Mickey Caradine, our Bus Driver. He has worked at Rosewood for 1 year and loves working with the residents each day! 
He has been married to his wife Rena, for 22 years. Together they have four kids, twelve grandchildren, and one great-grandchild. In his spare time, he plays electric guitar and sings in a classic rock band, The Ascots. They started playing together in high school in 1961 and got back together in 1988 and played for a class reunion. They have opened for the Beach Boys, Garry Puckett, and Steppenwolf.
Mickey was chosen for employee of the month because he goes above and beyond in his position. You will often see Mickey at Rosewood on holidays or staying late to make sure the residents are able to go to their appointments and get back home in a timely manner. Mickey also helps out a lot in activities and makes sure we have a great time on the sunshine tours. 
Please make sure you thank Mickey for all of his hard work the next time you see him! Mickey, we are incredibly lucky to have you as part of our Rosewood family.