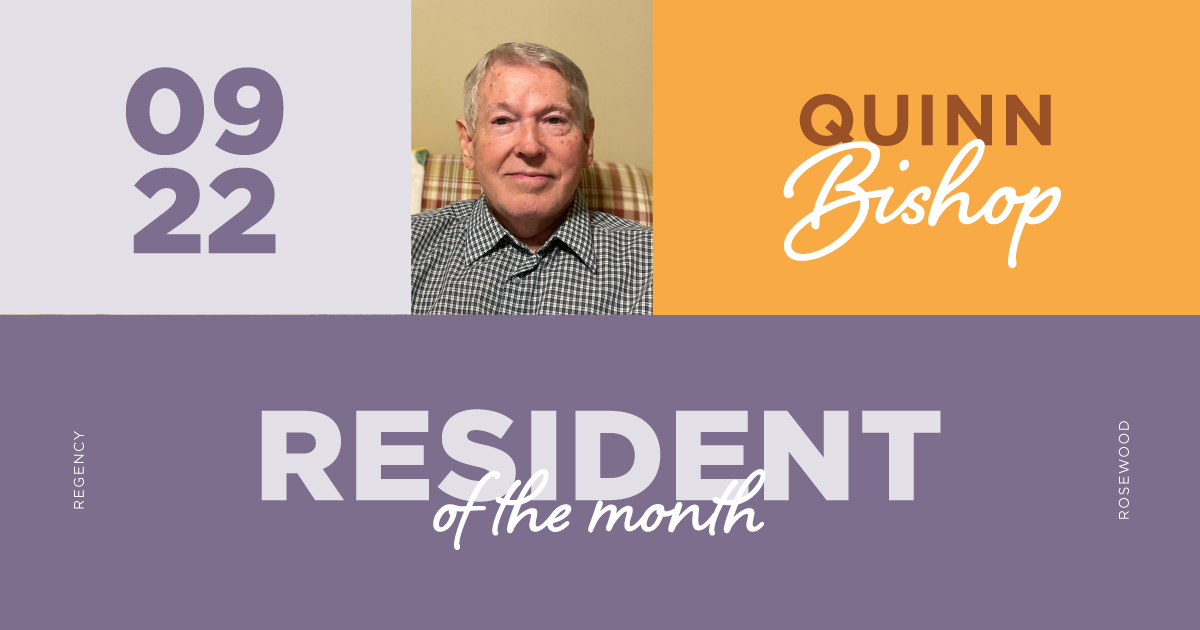 Quinn Bishop is a new resident at Rosewood but that hasn't stopped him from jumping in head first and making friends.
Quinn married the love of his life and best friend, Joan, in 1968. Together they had two children, Mark and Daniel. They also have five grandchildren, Eli, Cason, Calloway, and Christian. They were both school teachers. Joan taught 1st grade and was a librarian. Quinn taught Junior High history and was a Music Minister at Newnan Springs Methodist Church.
He plays piano, organ, and sings. Music is one of his favorite ways to worship. Christ was always the center of
Quinn and Joan's marriage. They chose Jeremiah 29:11 as a verse to build their marriage on. Together they spent
many years being missionaries with Wycliff e Bible Translators. This ministry allowed them to reach small tribes in
Colombia.
One of Quinn's favorite things is traveling. They traveled to at least one country on every continent with the exception of Antarctica and Australia. In the picture of Quinn, you can see a few of the many sunflower decorations in his apartment. Sunflowers were Joan's favorite. Quinn stated, "She always said we should be like sunflowers, always focused on the SON." Quinn, we are very excited to have you here at Rosewood. Welcome Home!