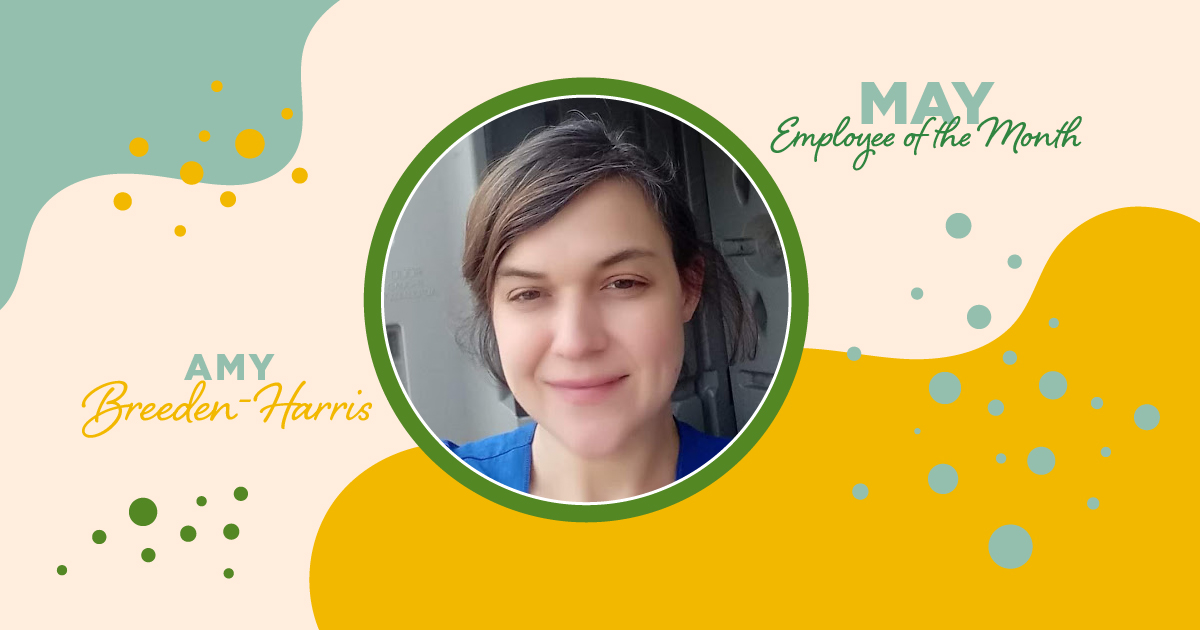 Our employee of the month for May is Amy Breeden-Harris. Amy has been a housekeeper here at Rosewood for almost three years. She is a jack of all trades here in our community. She is always willing to help with a bright smile, she is such a hard worker.
Amy enjoys spending time with her four children, thrifting, and swimming. Some of her favorite things include Taco Bell, tulips, and drinking lemonade. At work, she enjoys visiting with the residents. When
asked what her favorite thing is about working at Rosewood her response was, "The residents and my amazing co-workers." Amy, we here at Rosewood want to take the time to thank you for all of your hard work and dedication!