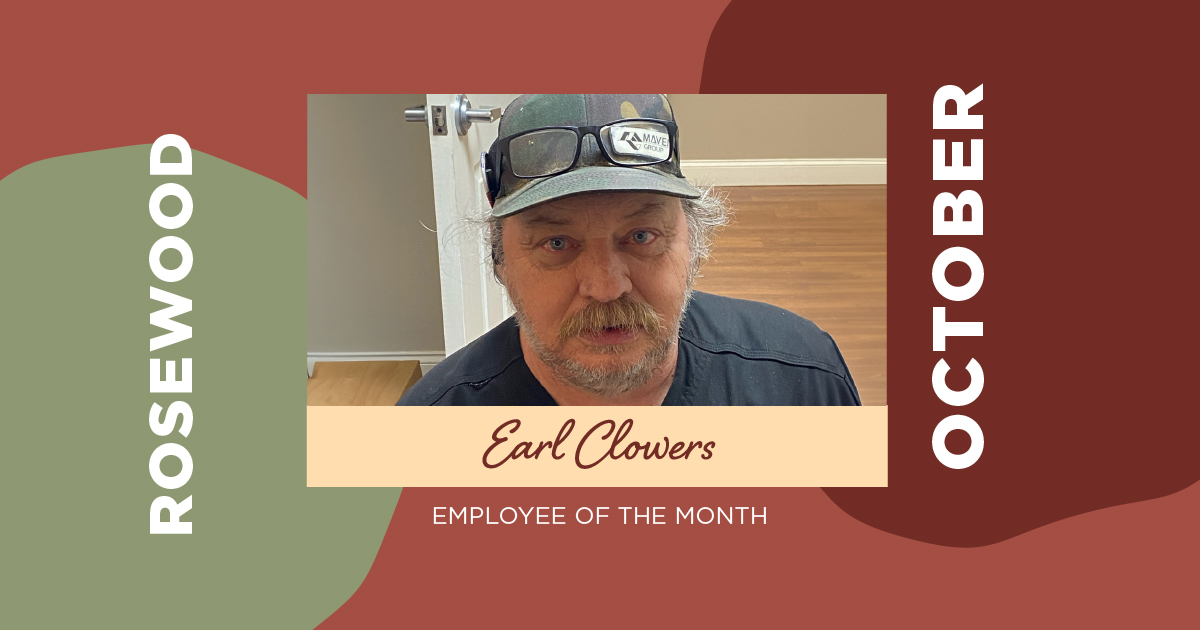 Earl Clowers is a jack of all trades and is willing to go help wherever he may be needed, showing up with a smile on his face. Earl works in our Housekeeping Department and has been employed here for a year and a half.
Earl enjoys working on cars and doing electrical repairs. He and his wife have been married for 32 years and share one son. Some of his favorite things include candy, pretzels, chips and Coca-Cola. Earl loves the residents and the staff at Rosewood. When asked what he likes most about his job, he said that he enjoys conversing with the residents and getting to know them.
Thank you Earl for your hard work, your positive attitude and the way you treat other staff /residents.