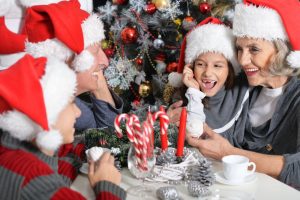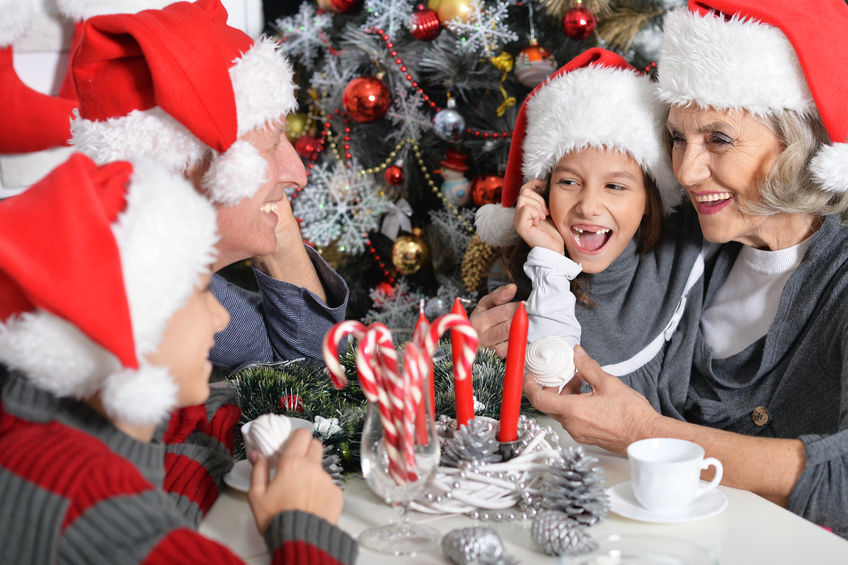 Even with decorations of red on a green Christmas tree, it's not uncommon to feel a bit blue around the holidays. Another year has passed and another one is right around the corner. For seniors who have experienced a tough year due to illness or loss of a loved one, it is likely that they are dreading the holiday festivities and upcoming new year. However, it is possible to help make their holidays a bit more merry and bright. Simply follow these tips for helping everybody have a pleasant time this Christmas. 
Be Grateful
Despite the distance that may separate you and your loved ones, the holiday season is a great opportunity to tell the senior in your life that you love them and are thankful for them. Can't see all of your family this year? Send them a Christmas card! Seniors love getting holiday mail from family and friends, especially if they're handmade. It's a great way to show them you care. Tip: Spread extra holiday cheer this year and give out holiday cards to those in assisted living who can't celebrate with family. Remember to always be thankful, especially during the holidays.
Be Present
Put away the video games and cell phones, and learn how to be present this holiday season. If you find yourself absent minded, you're going to miss out on wonderful memories that could have been shared with loved ones. So will everyone else. Whether it's for only an hour, appreciate the time you have with your friends and family. For those who can't spend the holidays with family, you can still interact with long-distance relatives. This is where modern technology is helpful. Easily connect using digital tools of communication like Skype or FaceTime using a computer, laptop, or tablet. No matter how far, make time for your senior loved ones this Christmas. 
Be Mindful
For many seniors suffering from memory loss, the holidays can be confusing time. Be mindful that they may not remember certain past events or sometimes even names or how they are related. Use caution to not make them feel anxious or elevate confusion when they are experiencing a memory lapse. If it appears they do not remember, simply share the memory with everyone. Chances are they may not be the only one to have forgotten. 
Be Positive
Keep things upbeat and happy for the seniors in your life this holiday season. It's common in older adults to feel distressed about the holidays for a variety of reasons. For example, if they are used to cooking the big family meal during the holidays, but are now disabled and cannot. We have a solution! Find new ways for them to participate. Let them help out in the kitchen by peeling the potatoes or snapping the green beans for Christmas dinner. There are lots of ways to include them while remaining positive. 
Be Involved
If you and your family decide to exchange gifts this holiday season, just remember it's not about what you get, but what you give. In the time of giving, seniors appreciate receiving gifts, such as bathrobes, slippers, picture frames, puzzles, games, and more. However it's truly the thought that counts. Because the greatest gift of all is time spent with family during the holidays. At Rosewood, we encourage our residents' families to visit their elder family member for a dinner, family get-together, or holiday event. For those families that would like to join us, our staff and team of culinary chefs are here to serve you and your loved one in every way we can. 
Whatever the season holds for you, The Rosewood Senior Living at Fort Oglethorpe is honored to celebrate these special times with you and your family. Happy Holidays!