One of the toughest parts of growing up is finding the discipline to save rather than spend. For many, everyday living expenses place such a demand on the wallet that it is less a matter of lacking discipline than stretching dollars from paycheck to paycheck. When this reality collides with the inevitability of needing to pay for long-term care for ourselves or an aging parent, the situation can become downright terrifying.
It can be a difficult topic to address, but simply changing the subject to avoid a panic attack doesn't remedy the situation, however, and it's better to plan ahead than to get caught lacking when options narrow. The more you can get ahead of actually needing long-term care, the better. Time is your ally.
For those who have a loved one needing to transition to a Chattanooga senior living community, you'll have to consider how to manage the cost of senior living. There are a few options to pay for it, including…
ElderLife: Home Equity Solutions for Retirement Funding
What if it were possible for the senior to move into Rosewood immediately and not have to hassle with preparing their home for real estate showings? It IS possible with ElderLife Financial Services, offering a line of credit for rent support during the process of selling a home. The process is simple and convenient.
Companion Living
While residents will ideally have their own private apartment, in cases where that just isn't realistic, two people can lower their costs by sharing space. In a senior living community, they have plenty of space to get out and roam, and activities to enjoy.
VA Benefits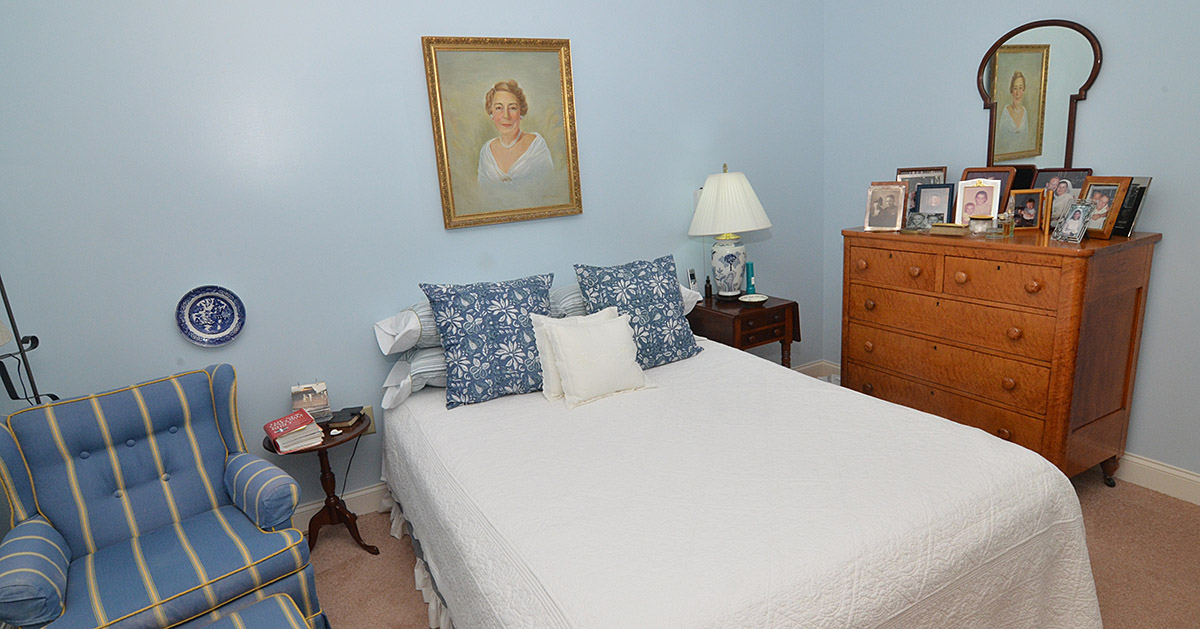 This option is advised for veterans over the age of 65 who have served during times of conflict, as well as their spouses or dependents. The U.S. Department of Veterans Affairs determines eligibility for Aid & Attendance Benefits.
Government Programs
It would be a mistake to presume that the federal government will take care of us when we reach retirement. Certain benefits can help to offset expenses related to healthcare costs, but most programs have guidelines requiring residents to use private pay until their own funds are exhausted. You can learn more about these programs at https://www.nia.nih.gov/health/paying-care and should consult a professional financial planner and/or elder law attorney to develop an estate plan based on your unique situation.
Life Insurance Policy Conversion
Life Care Funding involves converting a life insurance policy into an instrument to pay for long-term care rather than final expenses. Applying to see if you'd qualify is free and easy.
Gift Tax Exemption
Did you know that the IRS allows a gift tax exemption of up to $15,000 per individual per year? That's definitely something to discuss with your accountant.
Long-Term Care Insurance
Policies can supplement private pay, but the key to affordability is setting this up around age 55 to get a return on premiums paid.
Invest Savings in Something that Will Generate Income
It's scary to think about taking your life's savings and spending them on something after decades of watching them grow, but money can be invested for a larger return, whether it is conservative investments on the stock market or a piece of property that can return monthly rent for tenants. Because of the inheritance possibilities, it is wise to consider setting up a trusted family member or friend to act as Power of Attorney in the event of something happening.
Consult the Experts Before Acting
Again, we strongly recommend speaking with an elder law attorney like Martin Pierce, and consultation with a tax professional is strongly advised before making financial decisions. You can reach our community consultants at (706) 866-4443.
---
Photo: © Steven Stiefel | Riverworks Marketing
Blog © 2018 The Rosewood at Fort Oglethorpe
14 Fort Town Dr., Fort Oglethorpe, GA 30742