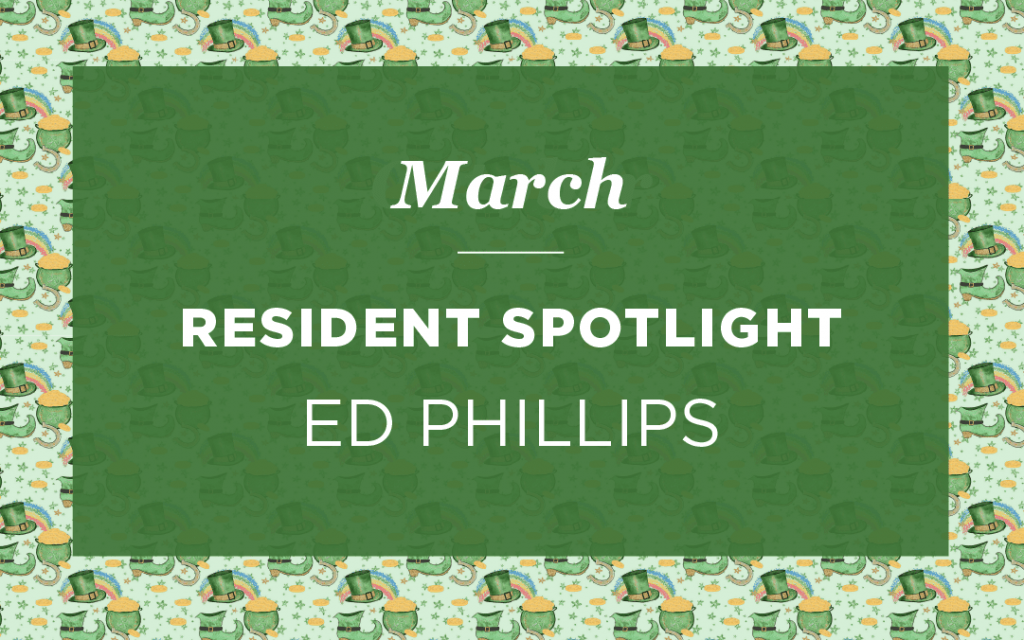 Ed is a Tennessee native. He was born in Red Bank, TN and graduated from Cartman Technical High School. He continued his engineering education in the US Navy. He served for four years as a Navy Seabee, and spent eleven months and 29 days in Vietnam. One of his biggest accomplishments in life is helping the Vietnamese people by digging wells and putting in water systems in smaller villages. He spent many years as a part of the Union with the Local 43 as a pipefitter. The love of his life, Judy, sadly has passed away, but they have left a legacy of love with two boys and four grandkids.
Ed has had many hobbies over the years. One of his favorites was fixing up and racing full-body race cars on dirt tracks. Before coming to Rosewood, he retired in Red Bank on family land. He enjoyed fishing in his pond and hunting on the land. He also welded and did carpentry work for fun.
We chose Ed as our Resident of the Month because of his quick-wit and friendliness. He is always helping others by listening to them talk and making them smile. Don't let his sarcasm and quick wit fool you though, he is a softie at heart. We are blessed to have Ed here at Rosewood. We love you buddy!