Many Regency residents have pets to add a bit of furry friendship to their daily life with us. Pet therapy takes this companionship and converts it into healthcare. Pet therapy leads to improve health and well-being through the human-animal bond.
What is pet therapy?
The companionship of a pet can be an invaluable tool that brings purpose and engagement to all people, especially residents. Spending time with a pet is a meaningful way to combat loneliness and isolation with comfort and companionship. This reduces stress and promotes overall health and wellness. Anyone who has watched TV with a lapdog or cuddled with a purring cat knows that animals have a powerful calming effect.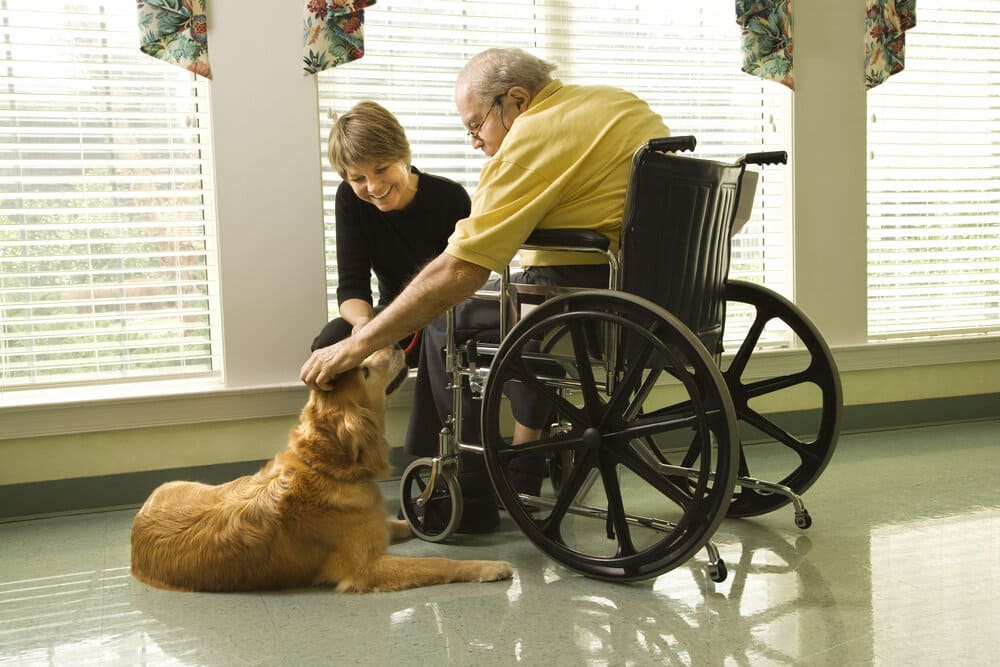 How does pet therapy work?
Not just any dog or cat can be a faithful therapy companion; there's specific training to ensure that both the animal and the resident are entirely safe. Therapy dogs must be extremely calm, friendly, and affectionate to strangers. They are trained in basic commands and must be flexible enough to adapt to new noises, places, smells, food, and equipment. Most therapy dog organizations also require that dogs be healthy and well-groomed, with regular health and wellness check-ups.
What are the benefits of animal therapy?
Just as our wellness events at Regency Assisted Living benefit our residents' health, so do our pet therapy-certified animals. Physical benefits include lower blood pressure, increased mobility, and more. The physical act of petting, holding, bending over, and picking up a therapy animal increases strength, mobility, and range of motion. The emotional benefits start with a feeling of companionship and reduced isolation.
Pet Therapy at Regency
Smaller pets are welcome here at Regency. Residents can benefit from moving in with their current owned pets and living with them in our community. In fact, those animal residents have become part of our family and are known to all throughout the community! Some of our communities even have scheduled events with pet therapy animals; check the activity calendar for upcoming visits! Families are encouraged to bring (approved) family pets in for visits. Please check with the administrator before you do! Contact us today!