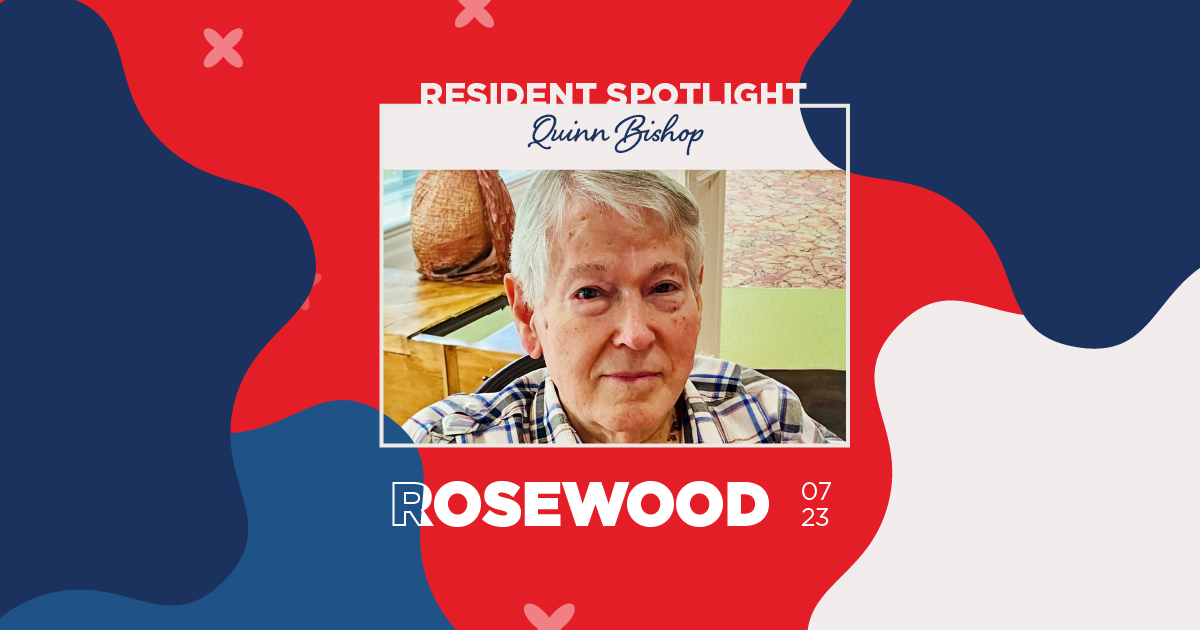 Our resident spotlight for July is Quinn Bishop, who has been a part of the Rosewood community for one year. He is a retired teacher with a Master's in Secondary Education (History) and a minor in English and Geography.
Quinn and his wife Joan were married for 51 years. They share two sons, Daniel and Mark, as well as five grandchildren. Quinn and Joan spent time as missionaries in South America, and Quinn recently joined our devotion to tell of his time in Israel. What a treat that was!
A few of his favorite things include good southern cooking, "the house wine of the south, sweet tea," Moon Pies, and yellow roses. His favorite hobbies include planting flowers, tomatoes, singing, and traveling.
When asked what his favorite part of living at Rosewood was, he shared, "Being with friends here." He and a few other residents used to be past neighbors! Quinn, from your kind smile to your positive attitude, there are so many reasons we are excited to say thank you!