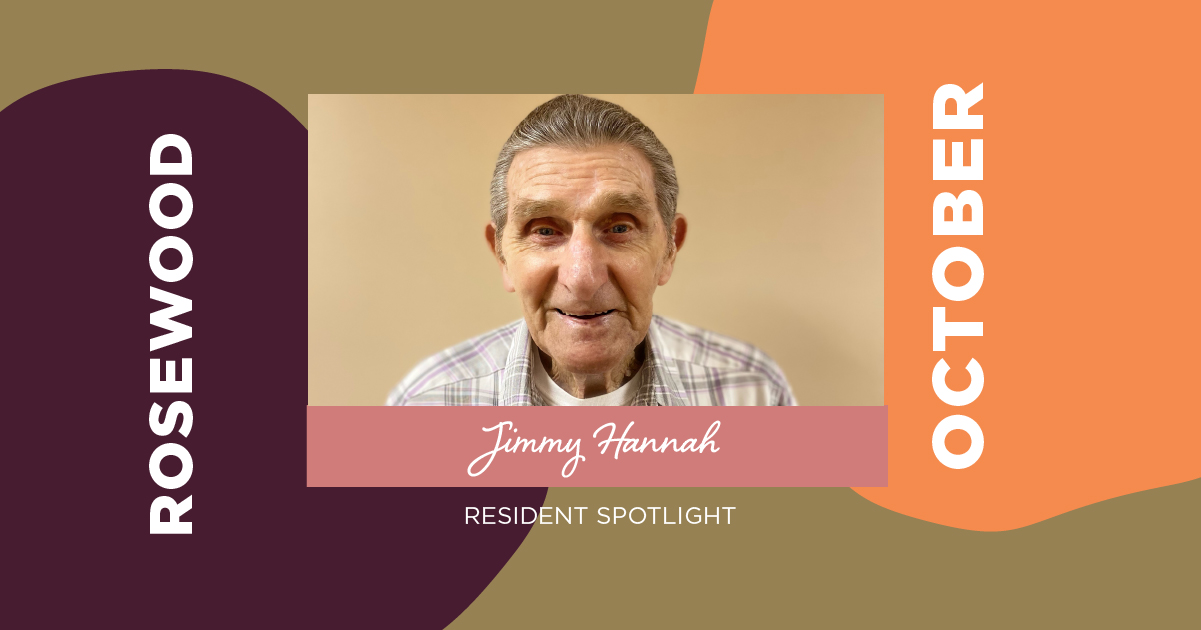 Our resident spotlight for October is Mr. Jimmy Hannah. Jimmy is a Pathways resident who has lived here at Rosewood for 7 months. He can be seen with a nice smile, a great attitude and a willingness to help at any time.
Jimmy was employed as a truck driver and was also in ministry with the Church of God. He is an Air Force veteran who served for 8 years. Jimmy and his wife Barbara have been married for 63 years. They have 4 children and several grandchildren. Jimmy enjoys reading his scriptures and going for walks. Some of his favorite things include chicken, sweet tea and LifeSaver mints.
When asked what he enjoyed doing most at Rosewood, he said he enjoys the performances and singing groups. Jimmy said his favorite part of living at Rosewood is being around other godly residents, staff and people who can fellowship together. Jimmy, we here at Rosewood couldn't think of a better way to spend time with others. Thank you for your service to our country and for being exactly what we want to see in our monthly resident spotlight.